---
ABOUT
The year 2020 is right around the corner, so you know what that means?? Roaring 1920s Gatsby Holiday Parties EVERYWHERE! 
You already have the fringe dress and long pearl beads, so now come learn the jazz-era steps and styling with the Sister Kate Dance Company, Seattle's premier vintage jazz-era dance troupe. 
Flapper dances are our specialty, so we'll have you dancing The Charleston, the Bees Knees, the Bunny Hop, and more! We'll show you a few small combos that you can easily bust out to impress your friends/coworkers on the dance floor, as well as some classic styling to add a little extra pizzazz and flair. 
Sister Kate Dance Company Workshops are a chance for you to get to experience what it's like to be a Jazz-Baby! This November, we are presenting a very special ONE-DAY-ONLY 2-hour Workshop to help get you prepared for all those fabulous 1920s Great Gatsby-themed Holiday Parties coming up this year. 
Learn classic authentic jazz steps from the 1920s! 

Learn 1920s Jazz-Era styling to help you dance like a real Flapper! 

Connect with other eager and enthusiastic dancers in town.

---
WHEN

— One Day Only —     
Saturday, November 9th – 3:00pm to 5:00pm
---
WHERE
Massive Monkees Dance Studio – International District 
664 S King St, Seattle, WA 98104
GETTING THERE 
Parking: Street
Public Transit:
Bus stops, First Hill Streetcar stops, and the Link Lightrail International District stop are nearby!
---
COST
$25 for an individual SKDC One-Day Workshop
---
HOW DO I REGISTER AND PAY?
This November 1-Day-Only Workshop can be found on Brown Paper Tickets – Tickets on sale Sept 6th!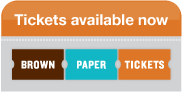 ---
WHAT WILL I WEAR?
For class sessions, wear anything comfy that you can move and sweat in. And don't forget your water bottle!
---
———– Q & A —————
WHO CAN TAKE THE CLASS?
For this one day workshop – all ages and skill levels are invited! Complete beginners are absolutely welcome to join us for the fun! 
WHAT IF I HAVE OTHER QUESTIONS LATER?
You can post them here, or email us at sisterkategirls@gmail.com.
Looking forward to seeing you at the workshop!
REFUND/CANCELLATION POLICY
* This single class is non-refundable, but you may transfer your pass to someone else, or feel free to post in the Facebook event to sell it to another eager Flapper-in-training!
* In the event of a cancellation by SKDC, we will refund your full amount asap.