---
ABOUT
Sister Kate Dance Company Boot Camps are a chance for you to get to experience what it's like to be a Chorus Girl! Over the course of 4 weeks, you will:
Learn an original choreography, choreographed by a Sister Kate dancer. 

Work on performance presence on stage. 

Connect with other eager and enthusiastic dancers in town. 

Get the opportunity to perform at a venue locally!  
---
WHEN

Our VERY FIRST Sister Kate Boot Camp NORTH is coming November 2019.
November is designated as National Veterans Month
so we are doing a USO-themed number!    
Wednesday, October 30 – 7:30pm to 9:00pm

Wednesday, November 6 – 8:00pm to 9:00pm

Wednesday, November 13 – 8:00pm to 9:00pm

Wednesday, November 20 – 8:00pm to 9:00pm
PERFORMANCE: Tuesday, November 26 – 8:15pm Call Time
---
WHERE
Phinney Ridge Community Center
65
32 Phinney Ave N, Seattle, WA 98103.
Parking lot in back.
---
COST
$65 for an individual SKDC Boot Camp
---
HOW DO I REGISTER AND PAY?
Our October Boot Camp can be found on Brown Paper Tickets – Tickets on sale Sept 6th!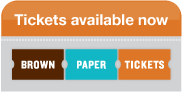 ---
WHAT ROUTINE WILL WE LEARN?
November is Veterans Month so this time we'll be boogying to
Boogie Woogie Bugle Boy
by The Andrews Sisters! We'll dance it "
eight-to-the-bar, in boogie rhythm!"

With a quick YouTube search of "Sister Kate Dance Company", you will find many examples of our routines. Check out our Boot Camp Trailer below, to see some examples of past Boot Camp fun!
---
WHAT WILL I WEAR?
For class sessions, wear anything comfy that you can move and sweat in.
We recommend that you wear the shoes you will perform in so you are accustomed to how they will feel. For performances, we ask performers to wear a low black heel (1″-2″).  
For the performance aspect of the class, we will share with everyone the "team costume" link, which will cost around an additional $25 or less. This will be a uniform outfit for everyone to wear on stage for the performance. 
---
———– Q & A —————
WHO CAN TAKE THE CLASS?
Anyone who is happy to wear the team costume and dance heels is welcome to take part in the class (all genders welcome, you only need to wear the team costume as planned for everyone!) 21+ only, please.
DO I HAVE TO PERFORM OR CAN I JUST TAKE THE CLASS?
It's not required – but where's the fun in that? 🙂
WHAT IF I HAVE OTHER QUESTIONS LATER?
You can post them here, or email us at sisterkategirls@gmail.com.
Looking forward to seeing you at boot camp!
REFUND/CANCELLATION POLICY
* We allow refunds for our camps up to 2 weeks (14 days) before the scheduled Boot Camp start date! This allows us to choreograph for a known number of attendees and not disrupt formations/numbers. Please understand that requests for refunds after this date are unavailable.
* Season Passes are non-refundable, but ARE transferable. You may give it as a gift to a friend to take your spot if you are unable to attend for a certain Boot Camp month.
* In the event of a cancellation by SKDC, we will refund your full amount asap.