SKDC Boot Camp #4 – ALL GENDERS WELCOME!
Join us for a a BRAND NEW 3-week class experience, where students will learn an original chorus line choreography to perform for the public! If you have longed to dance in a group of like-minded jazz dance lovin' souls, then this series is for you!
Note: Students will learn and perform a solo-dance choreography, i.e. it will NOT include partnered dancing.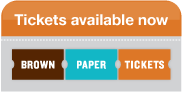 ---
WHAT ROUTINE WILL WE LEARN?
Everyone will be learning an original choreographed routine, which we are lovingly calling an "Ode to Harlem". This is our first ever "all-gender" chorus line boot camp, and we're very excited to present something very fun and challenging for everyone!

With a quick YouTube search of "Sister Kate Dance", you will find many examples of our routines. You can also review our website at
www.sisterkatedancecompany.com
.
---
WHAT WILL I WEAR?
For class sessions, wear anything comfy that you can move and sweat in. We recommend that you wear the shoes you will perform in so you are accustomed to how they will feel. 
For the performance, we will have a "pants group" and "skirts group". You can choose your role.
---
DO I HAVE TO PERFORM OR CAN I JUST TAKE THE CLASS?
It is not required that you participate in the performance to take the class, although what's the fun in that?
---
WHAT IF I HAVE OTHER QUESTIONS LATER?
---
Looking forward to seeing you at our Oct/Nov boot camp!
---