Don't miss our next BIG full-length show, coming up in APRIL 2018!
Jewelbox Theatre – Rendezvous – Seattle, WA
---
Welcome revelers of magical wonderment, old and young at heart, children of ALL ages….
It is the pride and pleasure of Sister Kate Dance Company to present their eighth full-length production:
*********************
BIG TOP FOLLIES 
A Carnival Chorus Line!
*********************
Sister Kate has been kicking up their heels to music from the 20's – 50's for over a decade now. This time they deliver their classic jazz moves in circus style! Pink elephants, strong women, and tattooed ladies are just a few of the acts that will delight audiences at the Jewelbox Theater this April.
8 shows in total – Don't miss it! ♥
——> Tickets Opening March 16th! <———-
SHOW TIMES
* Thurs April 26th: 7pm (1 show)
* Friday April 27th: 6pm + 8pm (2 shows)
* Sat April 28th: 4pm* + 6pm + 8pm (3 shows)
* Sun April 29th: 4pm* + 6pm (2 shows)
—–> *NOTE: Our 4pm shows on Saturday and Sunday are all ages friendly 😉
All other showtimes are 21+ ONLY.
—–> Seating is first come, first serve – make some new friends and share a booth! 🙂
---
Tickets available here: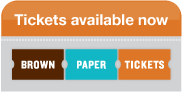 ---
EXTRA! EXTRA!


Amazing local Seattle artist, Jon Horn, has created an original screenprinted design for our show!

We will be lucky enough to be able to sell some of these at The Rendezvous during our run, so please make sure you grab yours early – it's a limited edition!  

Available for purchase at the ticket booth at our show. 
Price info coming soon.
---
FAQs
Q: What does "first come, first serve" seating mean?
A: The Jewelbox Theatre has a mix of booths, individual chairs, and perhaps some small tables (depending upon how full a show will be). We ask that if you have a specific seat/spot you'd like, you show up early to claim it.

More importantly, we ask that booths are shared, as they can fit up to 6 usually, so break that Seattle freeze and make some new friends, because sharing is caring! 

Q: Why are only the 4pm Sat/Sun shows Kid Friendly? What's the difference?
A: As a large team, we have a number of friends and family who have little ones. A few of our own dancers have little ones as well. Since WA state laws permit kids to be in the venue with an accompanied adult before evening, we thought we'd give it a try and offer up some more "kid-friendly" shows.

What does "kid friendly" mean for our show? We are pulling the "Hootchie Cootchie" routine for the 4pm shows ONLY, which is the more heavily burlesque fan dance number of the show, and the most  revealing costume in Big Top Follies. It should be noted that a couple of other routines have sexy/flirtatious elements to them (think "Rated PG"), with more of a sassy and comical personality (the Joseph/Josephina and Tattooed Ladies routines), so we ask that parents make their own decisions in regards to bringing their tykes or not along with them. 

Q: Children-Friendly show tickets – what's the difference between "Circus Tyke" and the "Kids & Teens" tickets? 
A: The Circus Tyke ticket is for a child who will sit in the lap of a parent, and therefore, doesn't need their own seat. The Kids & Teens tickets is for a child who will need their own chair during the show. Please purchase based on the need of your little one's show seating and enjoyment. 

Q: Are food and beverage available for purchase?
A: Absolutely! There will be a cocktail server in the theater taking orders, so feel free to order directly from them, or eat dinner ahead of time out in the restaurant area!

Q: Where should I park?
A: Parking in Belltown can certainly be a challenge. Luckily, there are a few nearby parking lots, plenty of bus stops, and it's only about a 10 minute walk from the Westlake Link Lightrail stop. Street parking is also available, but can be challenging on weekends, so please plan accordingly.
We recommend using BestParking.com to find your best parking lot nearby. 

Q: Are tickets refundable? 
A: Our tickets are transferable, but not refundable.

Q: What can I expect at the show?
A: High kicks, fancy footwork, whimsical silliness, sparkly costumes, and plenty of great vintage jazz-era music! 🙂